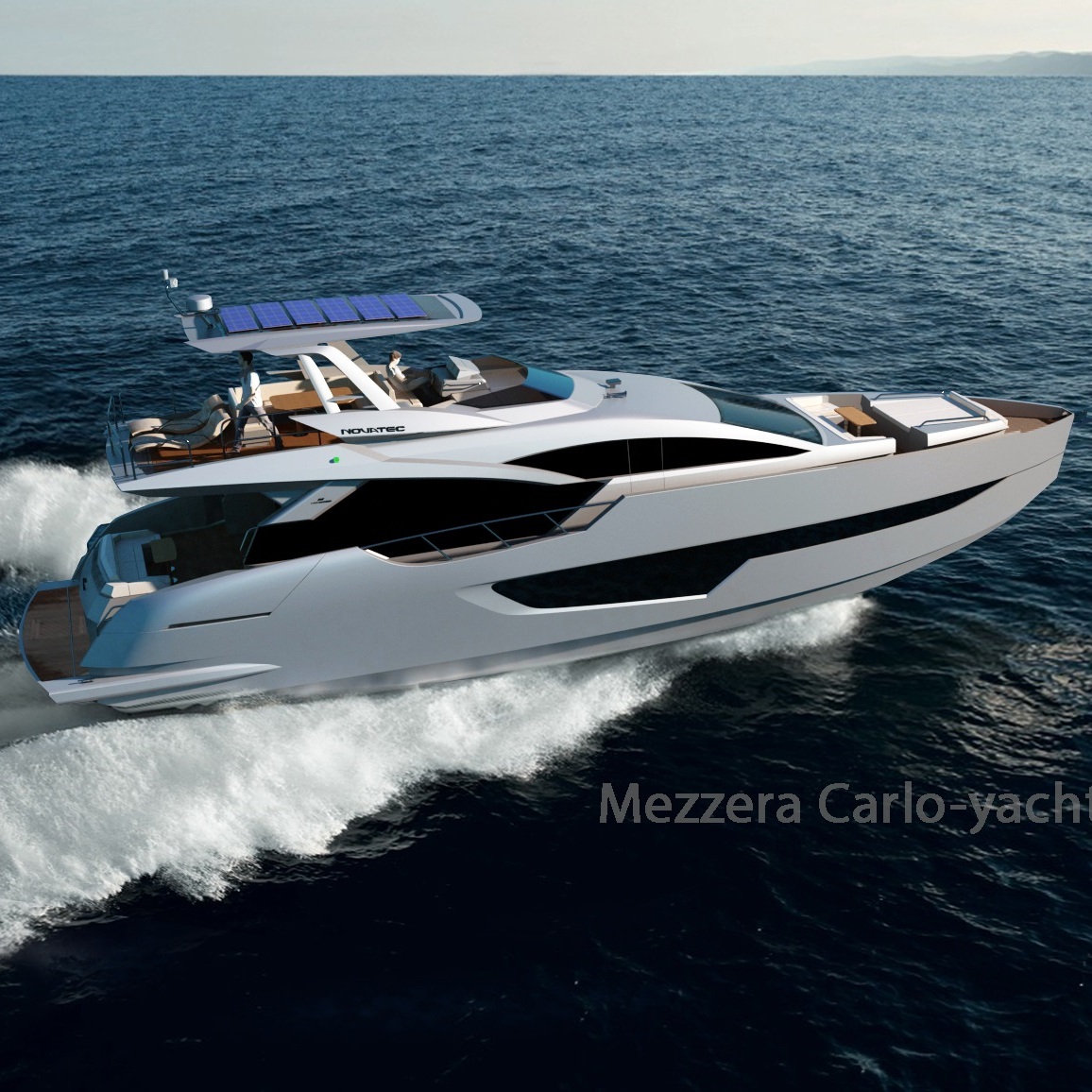 遊艇簡介
The All-New Novatec S78 SuperNova is one of the class leading yachts. To make her truly unique and unparalleled, Novatec appointed world-famous Italian designer, Mr. Carlo Mezzera, to design this yacht, with the mission to accomplish a trend-leading and contemporary design that even European brands will look up to.
As the name "SuperNova" implies, the most futuristic and advanced design elements are incorporated in the core concept, including the signature fashionable Axe-Bow. To match the athletic profile and optimize performance, weight reduction is vastly executed in the superstructure and interior construction by the utilization of ultra-high density PVC core materials and honeycomb technology.
The impeccable combination of character, performance, and sumptuousness, the Novatec S78 SuperNova offers the plush vibe unmatched by any other yacht.